A Few Thoughts on Photography – Vol. II
Taking a photograph can seem so simple: a push of a button, almost objet trouvé, a recording of photons meeting molecules. It is mysterious and emotional, with aesthetics and instincts coming to play, but also decidedly rooted in the scientific. In this series of photo-études I set out to learn *
everything*
about photography, wanting to create moments where all things photographic intersect. Looking at our understanding and expectations of the medium, its curiously murky nature, technical matters and instruments and various physical manifestations. Here I am thinking about photography as creativity through optics, chemistry, software and code, while making use of the experience of looking as well as theories on issues ranging from composition to institutional critique.
Inspired by formal learning and textbooks I create home-made exercises for myself, wanting to bring theory and technique closer to each other, urging them to vibrate into artwork about photography through photography.
/
Það er svo auðvelt að taka mynd – bara að ýta á takkann – næstum
objet trouvé
, skjalfesting á fundarstað ljóseinda við sameindir. Á sama tíma er ljósmyndin leyndardómsfull og tilfinningarík, þar sem fagurfræði og innsæi leggja sitt á vogarskálarnar og vísindin eru aldrei langt undan. Þá hugsar listakonan um það hvernig við sjáum og setur þ að í samband við ljósmyndamiðilinn – hvernig þrívíð rými, hlutir og augnablik eru túlkuð í tvívídd. Verkin eru unnin með rúmsýn mannsaugans á heilanum, sem og vélanna sem maðurinn hefur hannað til að sjá og festa það sem þær sjá með hætti sem við skiljum. Að við teljum.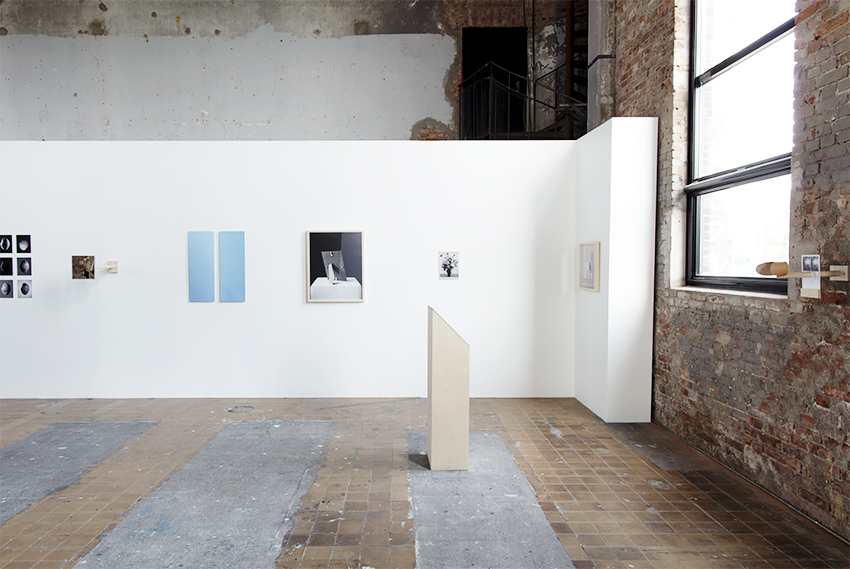 A Few Thoughts on Photography – Vol. III
/
Fáeinar vangaveltur um ljósmyndun – III. hluti

"She examines not just the reality in the photograph but, first and foremost, the reality of the photograph... This approach allows her to study all creative aspects of the medium. This goes far beyond just capturing a subject in good lighting, involving instead everything that happens inside the camera, in the darkroom or, lately, in digital processing. This is a complicated and fragile world of technology, chemistry, and programming. At every stage in this process, the production of the image can take a whole, new turn – there is no correct way of creating a photograph.
Hallgerður's work is a continuation of avant-garde explorations that span a century. Sometimes she refers back to that history, though most often she goes her own way. We might see her work as conceptual art but whereas the conceptual artists of the 1960s and 70s saw photographs primarily as a record of what they were doing in front of the lens, Hallgerður dives in through the lens, like Alice down the rabbit hole, to report back to us on the wonders she discovers."
/
"Hún skoðar ekki bara veruleikann í ljósmyndinni heldur líka veruleika ljósmyndarinnar sjálfrar... Slík afstaða opnar fyrir nýjar rannsóknir á öllum skapandi möguleikum miðilsins sem felast ekki bara í því að fanga viðfangsefnið í fallegri birtu, heldur líka öllu sem gerist í myndavélinni, í myrkraherberginu og, nú nýlega, í stafrænni vinnslu. Þetta er flókinn heimur af tækni, efnafræði og forritun, og á hverju stigi í ferlinu getur myndin farið í ólíkar áttir – það er engin ein rétt leið til að búa til ljósmynd.
Verk Hallgerðar eru framhald af tilraunum framúrstefnulistamanna síðustu öldina og stundum vísar hún aftur í söguna en fer þó fyrst og fremst eigin leiðir. Það mætti kannski kalla þau konseptlist en konseptlistamenn á sjöunda og áttunda áratugnum litu fyrst og fremst á ljósmyndina sem skráningu á því sem þeir voru að gera fyrir framan linsuna. Hallgerður stingur sér hins vegar inn um linsuna, eins og Lísa ofan í kanínuholuna, og flytur okkur sögur af öllum þeim furðum sem þar geta gerst."
– Jón Proppé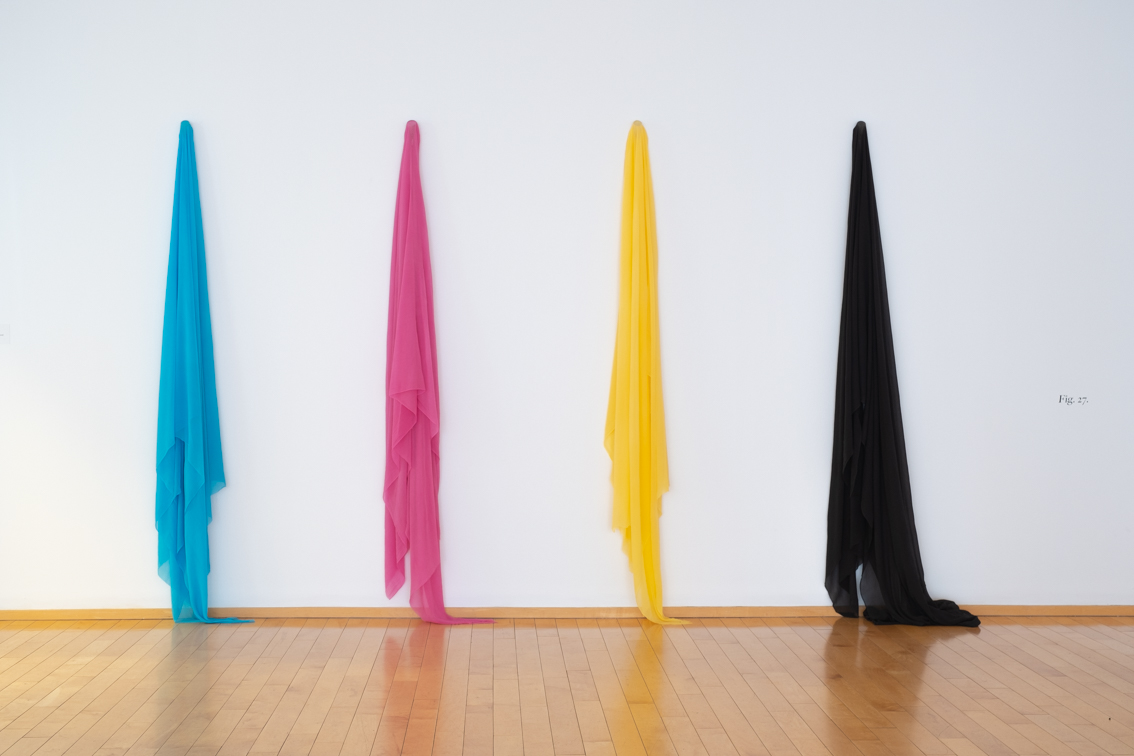 "Röð kyrralífsmynda á sýningunni er kannski aðgengilegasta en um leið áhrifamesta dæmið. Myndirnar sýna allar sömu hlutina sem stillt hefur verið upp á borði, stundum í víðmynd og stundum nærmynd, stundum í lit en stundum ekki, stundum með vítt ljósop en stundum þröngt. Myndirnar afhjúpa það hve ólík áhrif ljósmyndarinn getur skapað með myndavélina eina að vopni. Myndirnar eru gerólíkar en engin þeirra er sannari eða réttari en hinar."
/
"A series of still lives is, perhaps, the clearest example. The images all show the same objects, arranged on a table, sometimes in a wide shot and sometimes in close-up, sometimes in colour and sometimes in black-and-white, sometimes with the lens wide open and sometimes nearly closed. These images are examples of the very different effects a photographer can produce with only the camera to work with. They are very different but none of them is more true or correct than the others."
– Jón Proppé