A Few Thoughts on Photography – Vol. III

"She examines not just the reality in the photograph but, first and foremost, the reality of the photograph... This approach allows her to study all creative aspects of the medium. This goes far beyond just capturing a subject in good lighting, involving instead everything that happens inside the camera, in the darkroom or, lately, in digital processing. This is a complicated and fragile world of technology, chemistry, and programming. At every stage in this process, the production of the image can take a whole, new turn – there is no correct way of creating a photograph.
Hallgerður's work is a continuation of avant-garde explorations that span a century. Sometimes she refers back to that history, though most often she goes her own way. We might see her work as conceptual art but whereas the conceptual artists of the 1960s and 70s saw photographs primarily as a record of what they were doing in front of the lens, Hallgerður dives in through the lens, like Alice down the rabbit hole, to report back to us on the wonders she discovers."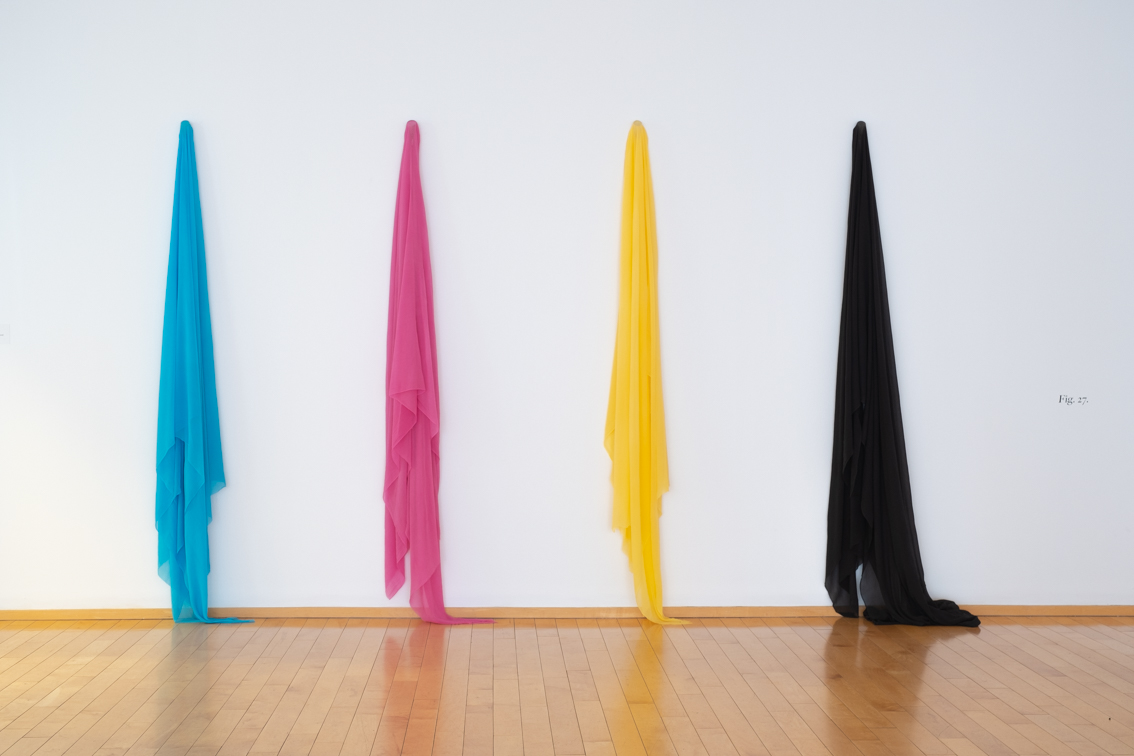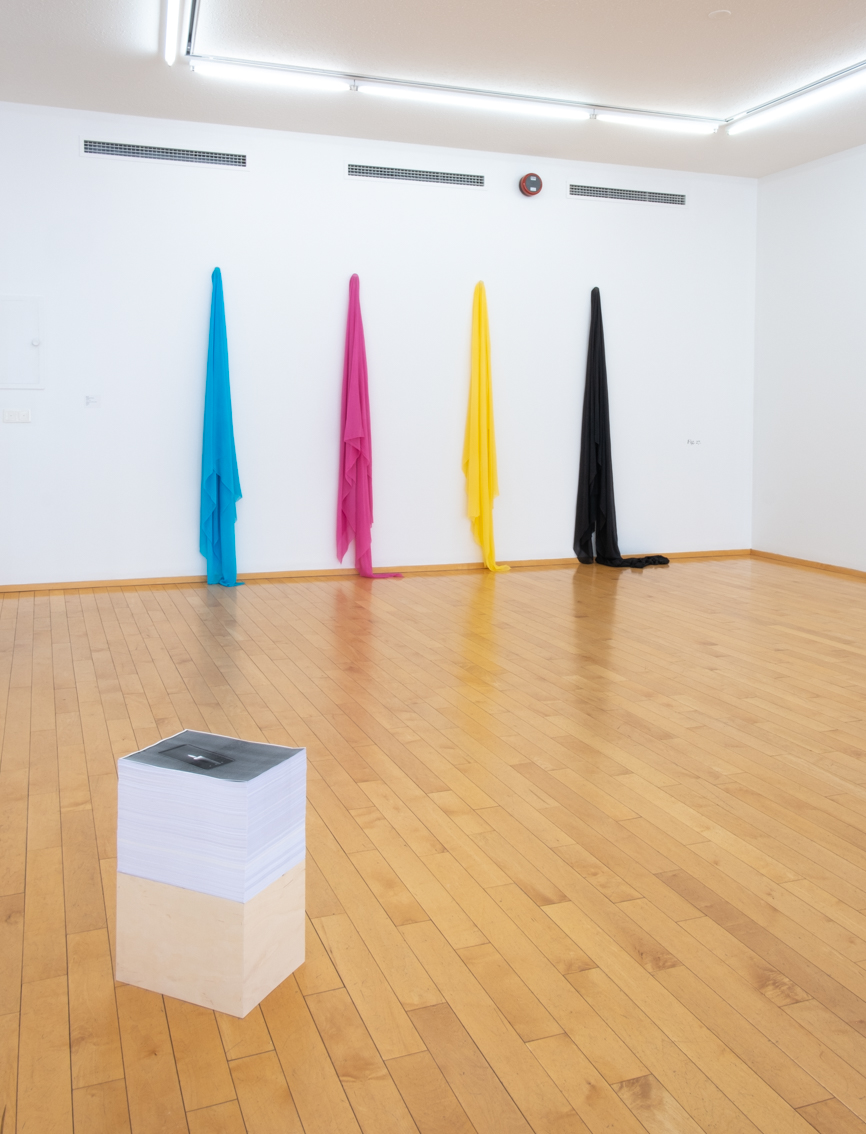 Fáeinar vangaveltur um ljósmyndun – III. hluti
Sýnt á Ljósmyndahátíð í

Hafnarborg

2022
"Hún skoðar ekki bara veruleikann í ljósmyndinni heldur líka veruleika ljósmyndarinnar sjálfrar... Slík afstaða opnar fyrir nýjar rannsóknir á öllum skapandi möguleikum miðilsins sem felast ekki bara í því að fanga viðfangsefnið í fallegri birtu, heldur líka öllu sem gerist í myndavélinni, í myrkraherberginu og, nú nýlega, í stafrænni vinnslu. Þetta er flókinn heimur af tækni, efnafræði og forritun, og á hverju stigi í ferlinu getur myndin farið í ólíkar áttir – það er engin ein rétt leið til að búa til ljósmynd.
Verk Hallgerðar eru framhald af tilraunum framúrstefnulistamanna síðustu öldina og stundum vísar hún aftur í söguna en fer þó fyrst og fremst eigin leiðir. Það mætti kannski kalla þau konseptlist en konseptlistamenn á sjöunda og áttunda áratugnum litu fyrst og fremst á ljósmyndina sem skráningu á því sem þeir voru að gera fyrir framan linsuna. Hallgerður stingur sér hins vegar inn um linsuna, eins og Lísa ofan í kanínuholuna, og flytur okkur sögur af öllum þeim furðum sem þar geta gerst.