dauðadjúpar sprungur (2015-2018)
Til Dýrleifar 27.09.2015 - 27.09.2015
This series deals with the personal trauma of loosing my first born, told with black and white images and the text found above. In the gallery they were presented framed by a wall painted in pink and the space was divided by semi seethrough curtains. The exhibition was designed to attempt a more private feeling in the gallery space, both enabling the viewer to hide between curtains and bringing in colours and fabrics usually seen in a domestic setting.
As a heartbeat comes to a halt a new world awakens.
Within the deep folds of this unknown place,
the landscape has grown heavy with symbolism.
The stars carry on carelessly.
Time pretends to pass in conspiracy with the seasons.
Familiar places tainted, cracked.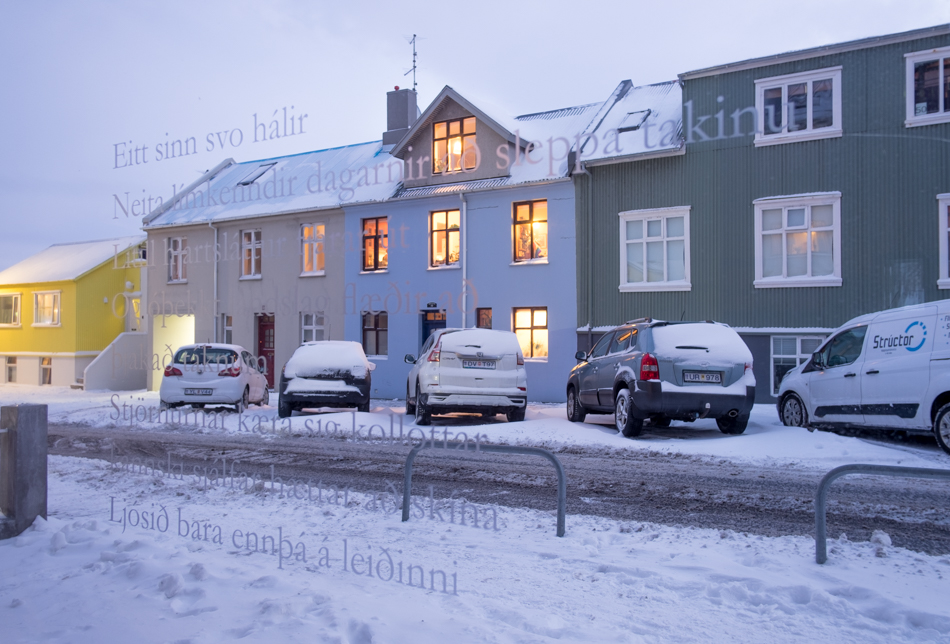 Video of a hand-made dummy for the
dauðadjúpar sprungur
book which is in progress: